The New G Series 860 Watt LED Grow Light competes with top LED grow lights on the market at a fraction of the price. It provides full control over plant growth stages, denser and more delicious crops, increased yield, improved quality, and reduced operating costs , keeping you ahead of the competition in indoor plant growth.
What is the difference between the G series and SE series?
For growers who are working within a limited budget but require high returns, the G Series is the best choice.
The G Series features Bridgelux diodes, while the SE Series is equipped with Samsung diodes. Both of these brands are well-known in the industry and are considered reliable. Samsung is renowned as a leading diode manufacturer, while Bridgelux is a local American manufacturer with 21 years of experience.
In the picture below, we have listed the data for both the G-Series and SE-Series.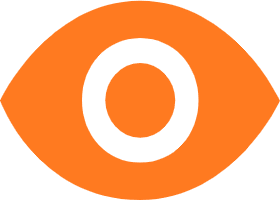 Click on the image to view it in a larger size :
Best cost-effective 860W Strip LED grow light for commercial growing
Efficient and Uniform Light Coverage

: Outstanding solution for growers in search of cost-effective lighting options that deliver unparalleled efficiency and uniformity. Ensures consistent and comprehensive light coverage across your entire cultivation area. With an impressive 2968 Bridgelux diodes, achieving an extraordinary PPE (photosynthetic photon efficacy) of 2.8 umol/J. In comparison to traditional HPS/MH lighting, this advanced technology significantly reduces HVAC requirements while effectively illuminating a 4×4 feet area, promoting optimal plant growth in the process.

Advanced Full Spectrum Light

: The G8600 LED grow light features a full spectrum (2900-3200K, 4700-5300K, 650-665nm) with varying wavelengths of light, making it perfect for every stage of plant growth, from seed to harvest.

Dimming and Easy Installation

:

The Spider Farmer G Series LED grow light is a game-changer for any grower looking for a lighting system that offers maximum control and flexibility. With its dimming knob, you can easily adjust the brightness from 10% to 100%, this function is particularly Advantageous for cultivating plants that are smaller or younger and may not have the ability to withstand the intense illumination generated at maximum capacity. Plus, the daisy chain function allows you to connect up to 60 lights, making it ideal for large-scale operations.

Whether you're growing in a grow room, 4×4/ 5×5 grow tent, DWC, or hydroponics, the Spider Farmer G Series is highly recommended for its ease of use and exceptional results. For an even more seamless experience, consider adding the optional Spider Farmer Advanced  Touchscreen Controller to your setup.

Remote Power Supply

: The G8600 LED grow light features a strip grow light design and an aluminum heat sink on the back, which enhances air circulation and facilitates rapid heat dissipation. The removable driver and 7.7-foot power cord of this grow light extend its lifespan by minimizing ambient heat in the grow space. Additionally, the LED diodes have a waterproof coating that ensures safe operation even in wet conditions. This light is ideal for vertical growing methods, limited space facilities, or for reducing heat in the growing area. Furthermore , the detachable power supply allows the fixture to be mounted close to the ceiling or top of racks, maximizing growing space underneath.

Reliable Passively-Cooled Design

: 

With a reliable passively-cooled design, the Spider Farmer G Series operates silently and requires no maintenance. Featuring no moving parts, this energy-efficient LED is built to last. Its multi-bar design enables heat dissipation to occur more efficiently than traditional panel-style LEDs.

5-Year Warranty

: Spider Farmer provides 5 years of after-sales service for the G series growing lights, and any problems within five years can be repaired at your local repair center (USA/Canada/UK/Germany). Make sure you buy Spider Farmer grow lights through official channels for a truly high-quality grow light. Please feel free to contact us about product problems, and we will help you solve them.
Does CO2 enhance plant growth?
Studies have shown that increasing CO2 levels in the growing environment can boost crop yields and reduce the harvesting time, provided that sufficient lighting is also available. Hence, we highly recommend using CO2 with G8600.
However, the efficacy of the CO2 introduced into your indoor garden depends on the quality of the grow lights. If you use low-power fluorescent grow lights, you are unlikely to witness a significant increase in plant growth.
To reap the benefits, it is advisable to use LED grow lights. Raising the concentration of carbon dioxide in the atmosphere will enable your plants to harness this potent light source even more effectively than before.
How much CO2 do plants need?
Although CO2 levels in the atmosphere are typically around 400 ppm, plants can derive significant benefits from CO2 levels of 1,200-2,000 ppm. Nevertheless, exceeding this concentration can have adverse effects on your plants, so it's essential to monitor your CO2 levels closely.