Top Features
HIGH EFFICACY: SPIDER FARMER SF2000 LED Grow Lights utilize the latest in high yielding LEDs technology today-Samsung LM301B diodes, high Energy Efficiency with 2.7 umol/J, create the better canopy light penetration. Extremely high output but consumes only 200W of electricity, making it more efficient than traditional HID lamps and other plant lamps on the market. For 2 x 4 ft Grow Tent, 4 Inch Inline Fan.
NEW DIODE LAYOUT & DIMMING DESIGN: Upgraded SF2000 growing lights. More light beads at the edges, fewer in the middle. Helping get more uniform PPFD. and the dimming knob be adjusted the light intensity at liberty. Multi-light Connection with unified dimming especially beneficial for large area of indoor growing and commercial planting.
IDEAL FOR ALL GROWTH STAGES: Excellent full spectrum- white, blue, red and IR (3000K, 5000K, 660nm and IR 760nm). 3000K diodes providing more reddish light and the 5000K providing more blueish. The 660nm red and IR light is especially useful during bloom, where it speeds up flowering time and boost yields. Turn your seeds into your own supply. And the light looks fairly natural , so it's good for accurately monitoring plant health.
WELL MADE & SOLID CONSTRUCTION: No Fan Noise Free. High Efficient, reliable and detachable driver have great dissipate heat. Aluminum heat sink is thick and sturdy, protective covers for cables; User-Friendly Packaging. Quality components mean the light lasts longer, SF Light takes good cares of you with more considerate design, you can easily save money without purchasing lights frequently.

As a professional manufacturer of Led grow lights for more than 10 years. Spider Farmer has always insisted on creating more efficient, suitable and high-quality home planting equipment for plant growth, and strives to become a trusted partner for every grower! You will get a Spider Farmer SF2000 grow light, instruction manual, a pair of silver hooks, a pair of black hangers.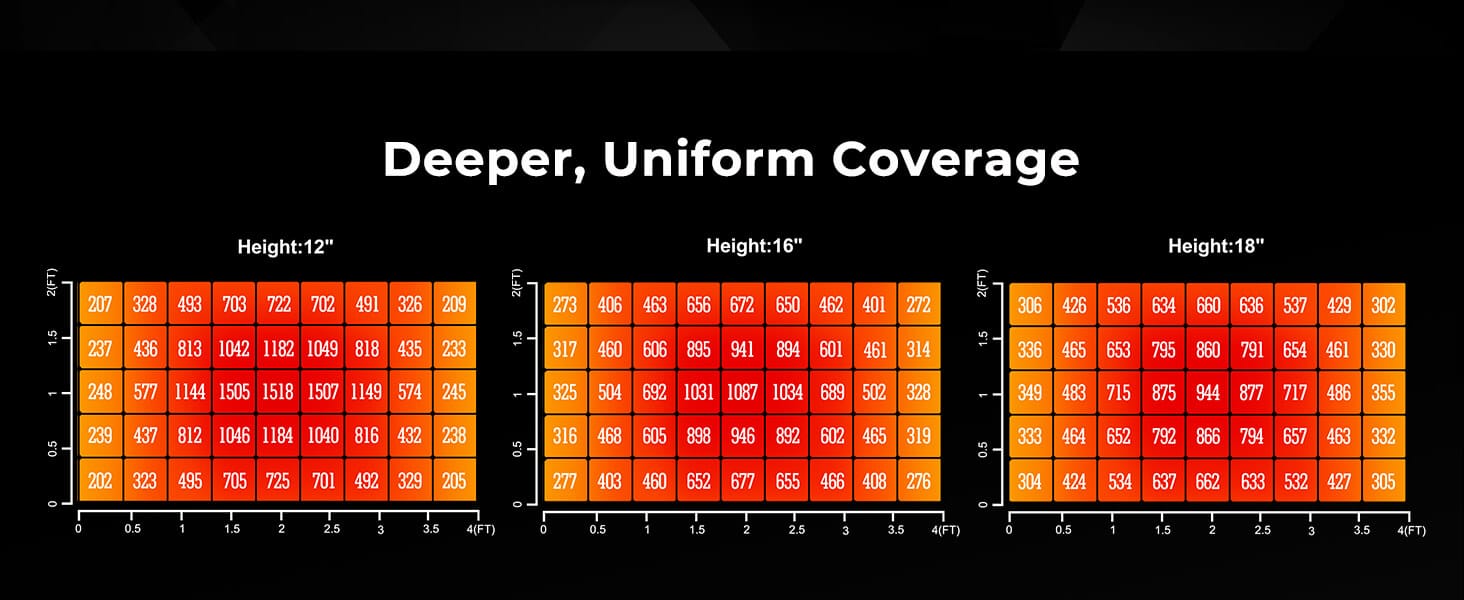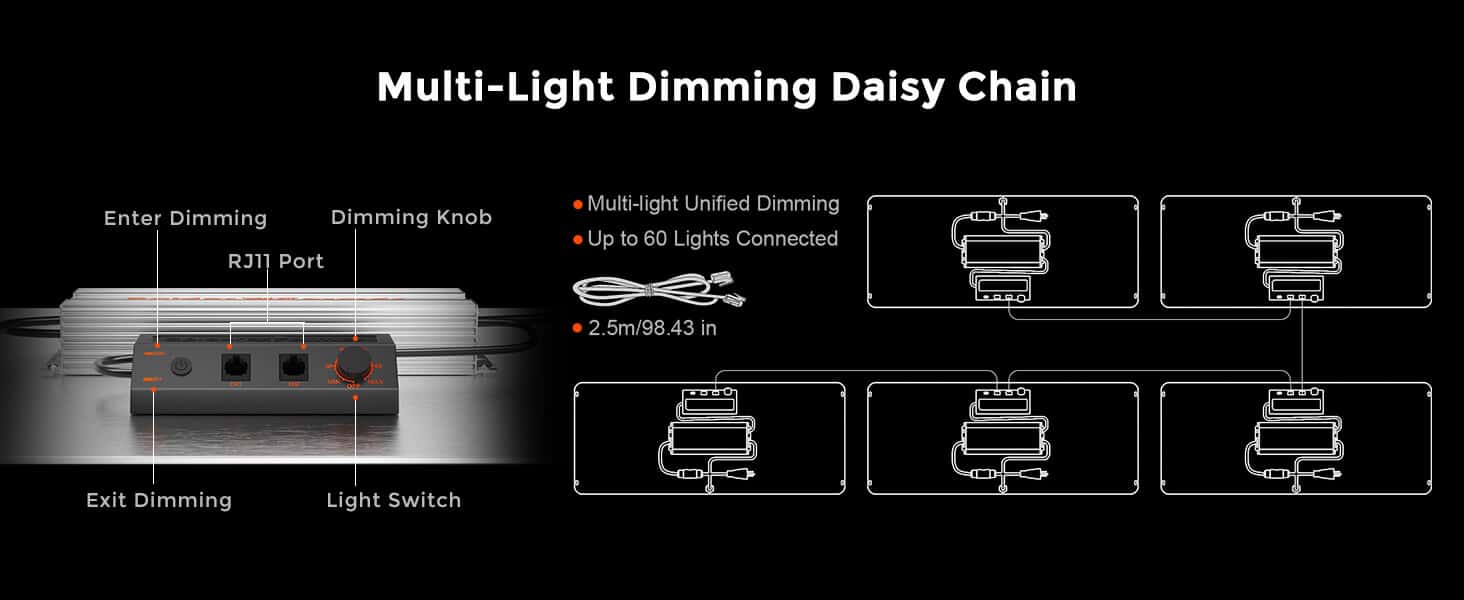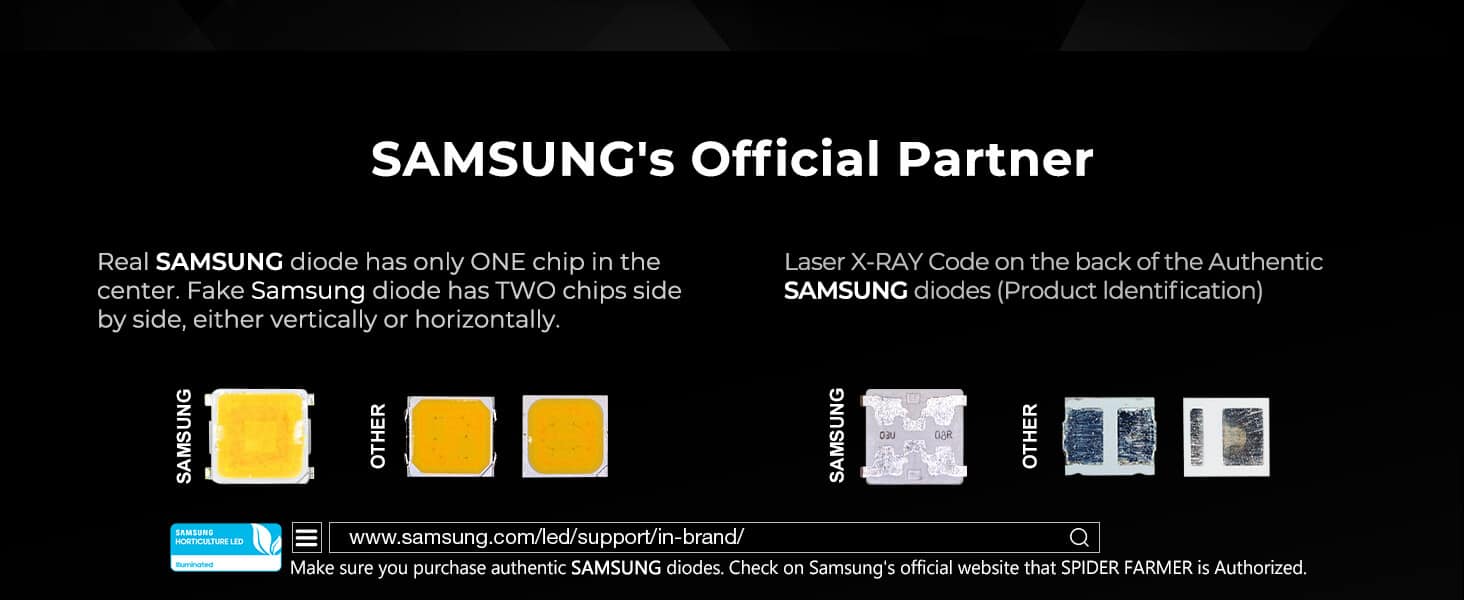 Package includes:
1 x SF2000 LED Grow Light

2 x Stainless Steel Hanger Hook

2 x Adjustable Rope Hanger

1 x User Manual for Installation

1 x Power Cord(

US, UK, AU, EU plug Automatically send by region

)
Warm Tips:
1.Do NOT touch while in operation.
2.To prevent eye damage, avoid looking directly at the LEDs.
3.In summer or other hot environments, please use a cooling fan to keep a suitable temperature for your plants.