Energy-saving & High Yields: SE1000W led grow light designed with 10 led bars, provides more even and full canopy coverage, especially in the outer cultivation areas. Design with 3710pcs Samsung LM301B diodes, SE1000W Led grow lights draw 1000 watts with 2955 umol/s, achieving an impressive PPE of 2.9 umol/J. Suggest 150x150x200cm Grow Tent,

 

6 Inch Inline Fan

.
Full Spectrum & Dimmable: Full spectrum (3200-4200K,4800-5000k, 650-665nm) is perfect for seedling to harvest, to adapt to each phase of the plant cycle. The dimmer knob is an ideal for growers to adjust the light intensity according to different growing stages.
Passively Cooled & Detachable Driver: Led bar grow light design and aluminum heat sink on the back contribute to better airflow and great heat dissipation. SE1000W plant growing lamp comes with a detachable driver and extension cord, thereby reducing ambient heat in your growing space for an extended lifespan. With the waterproof coating on the LED diodes, worry-free in a moist environment.
Dimming Daisy Chain: The dimming daisy chain allows you to connect up to 30 of the SE series grow lights together – Control the ON/OFF and the light intensity of all the lights through one main light. Widely applied in commercial growing (horizontal and 120x120cm vertical farming), house gardens, home grows (grow box, 150x150cm grow tents), co2 system, and hydroponics.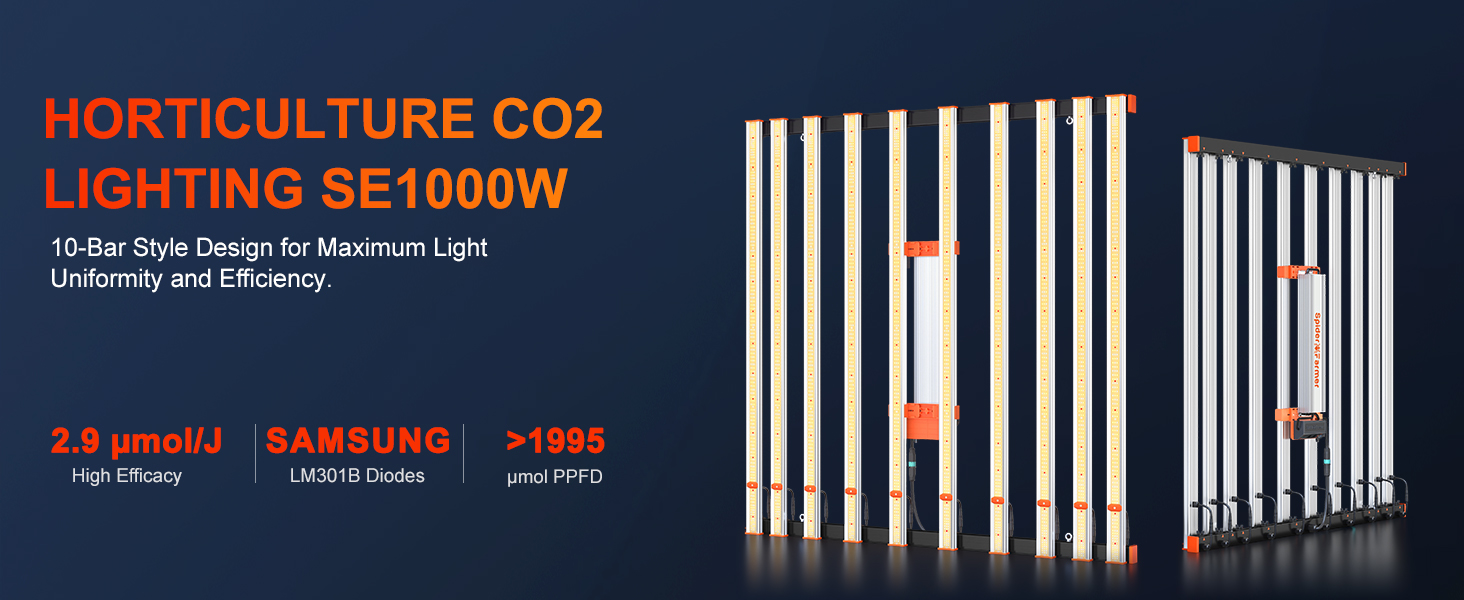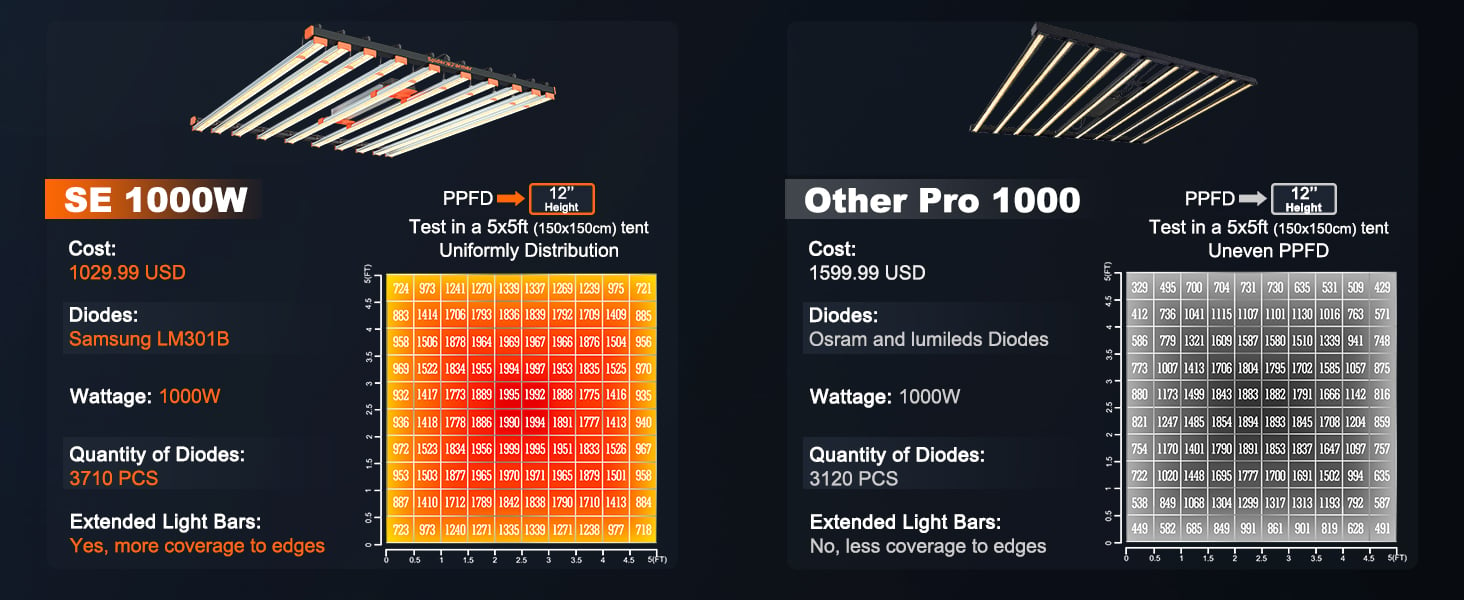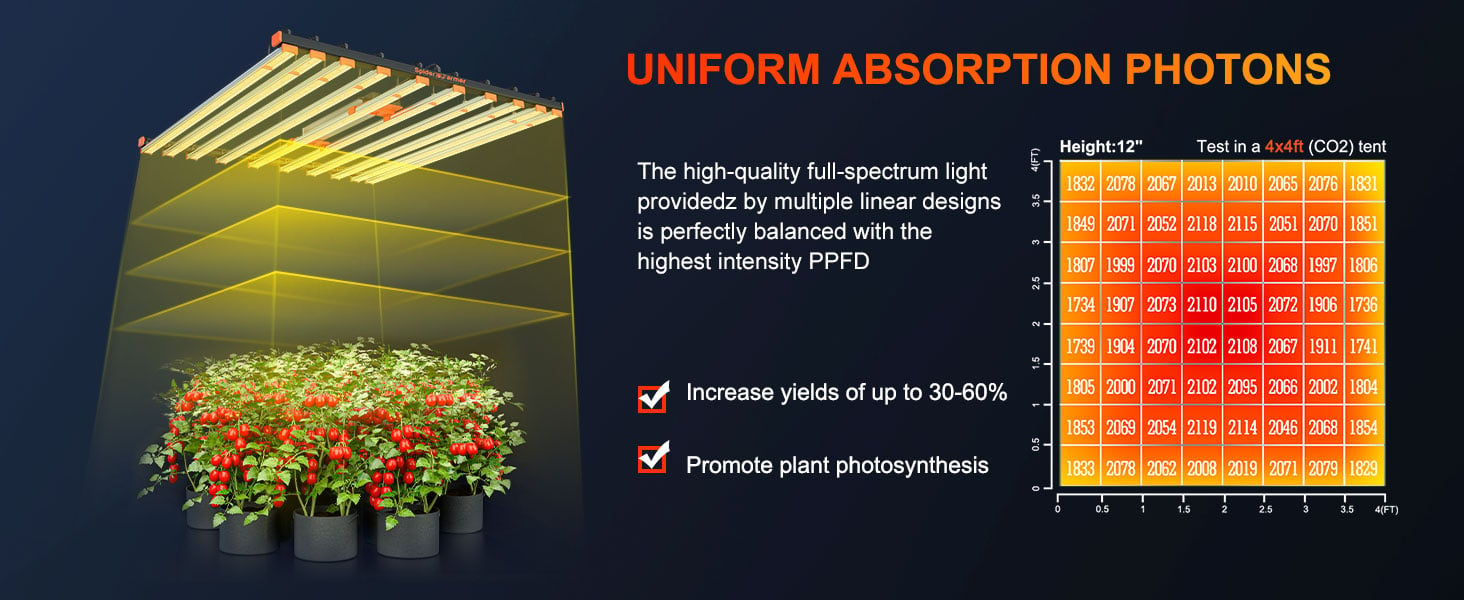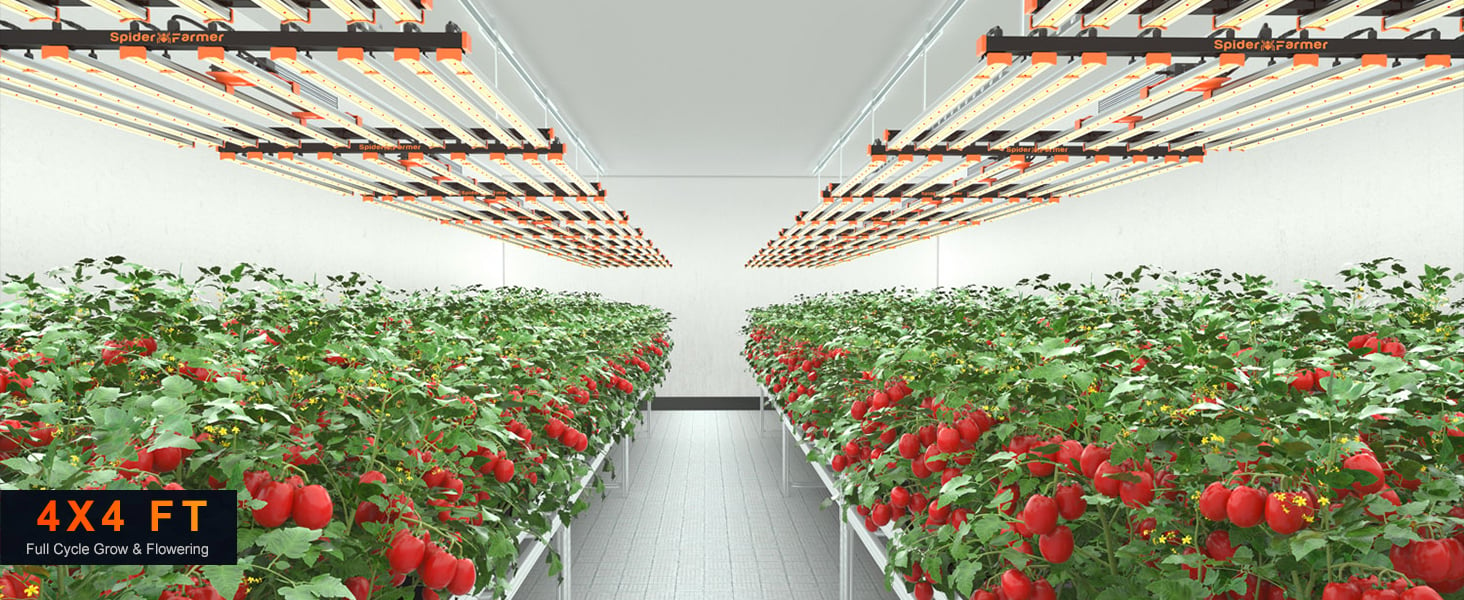 De