What is the difference between the G series and SE series?
For growers who are working within a limited budget but require high returns, the G Series is the best choice.
The G Series features Bridgelux diodes, while the SE Series is equipped with Samsung diodes. Both of these brands are well-known in the industry and are considered reliable. Samsung is renowned as a leading diode manufacturer, while Bridgelux is a local American manufacturer with 21 years of experience.
In the picture below, we have listed the data for both the G-Series and SE-Series.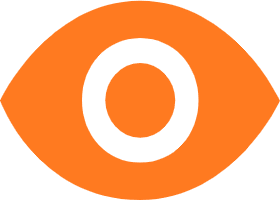 Click on the image to view it in a larger size :
Best cost-effective 1000W LED grow light for commercial growing
Maximum uniformity & efficiency

: G1000W with unique designed extended 10 bars LED grow light provide more even and full canopy coverage, especially to the outer cultivation areas. With 4910pcs Bridgelux diodes, G1000W beacon a 1000w led of me grow an aauling PE auimpress with 2922, 2.9 umol/J, coverage for 4x4ft of commercial/5x5ft of Personal high-yielding full-cycle growth.

Full spectrum & dimmable

: Full spectrum LED grow light (3200-4200K,4800-5000k, 650-665nm) is perfect for seed to harvest, to adapt to each phase of the plant cycle. The dimming knob is ideal for growers to adjust the light intensity according to different growing stages.

Daisy chain dimming

: Dimming daisy chain feature allows you to connect up to 60 of G1000W grow lights together – dimming multiple lights simultaneously. Widely applied in the commercial growing (horizontal and 4x4ft vertical farming, ten racks ), grows rooms ( 5 grows rooms) , dwc, hydroponics.

Passively cooled & detachable driver

: Bar grow light design and aluminum heat sink on the back contribute to better airflow and great heat dissipation. G1000W plant growing lamp comes with a detachable driver and 8.5ft long power cord, there by reducing ambient heat in your growing space for extended lifespan. With the waterproof coating on the LED diodes, worry free of the moist environment.

Hassle-free shopping

: SPIDER FARMER LED growing lamps are often copied but will never have our quality or commitment, G series grow lights provide 5 year after-service of local maintenance center(US/CA/UK/DE). Make sure you purchase authentic Spider Farmer grow lights, really can give you need from a high-quality grow lights – at a price that is affordable. For any questions, feel free to e-mail us and we will help you resolve it. Quality backed by our ironclad !!!
Does CO2 enhance plant growth?
Studies have shown that increasing CO2 levels in the growing environment can boost crop yields and reduce the harvesting time, provided that sufficient lighting is also available. Hence, we highly recommend using CO2 with G1000W.
However, the efficacy of the CO2 introduced into your indoor garden depends on the quality of the grow lights. If you use low-power fluorescent grow lights, you are unlikely to witness a significant increase in plant growth.
To reap the benefits, it is advisable to use LED grow lights. Raising the concentration of carbon dioxide in the atmosphere will enable your plants to harness this potent light source even more effectively than before.
How much CO2 do plants need?
Although CO2 levels in the atmosphere are typically around 400 ppm, plants can derive significant benefits from CO2 levels of 1,200-2,000 ppm. Nevertheless, exceeding this concentration can have adverse effects on your plants, so it's essential to monitor your CO2 levels closely.