What is the difference between the G series and SE series?
For growers who are working within a limited budget but require high returns, the G Series is the best choice.
The G Series features Bridgelux diodes, while the SE Series is equipped with Samsung diodes. Both of these brands are well-known in the industry and are considered reliable. Samsung is renowned as a leading diode manufacturer, while Bridgelux is a local American manufacturer with 21 years of experience.
In the picture below, we have listed the data for both the G-Series and SE-Series.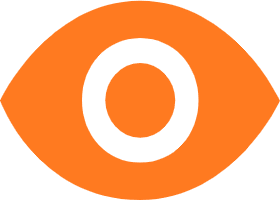 Click on the image to view it in a larger size:
Top Features
Affordable Efficiency and Uniform Coverage: The Spider Farmer G4500 LED grow light is the best choice for cost-effective and efficient plant growth, with its unique elongated bar design, high efficiency LED lights, and impressive PPE of 2.8 umol/J. It provides comprehensive and uniform coverage for 3×5 or 2×4 feet of growth area at an affordable price.
Advanced Full Spectrum for All Stages: The G4500 LED grow light has a full spectrum of 3200-4200K, 4800-5000K, and 650-665nm light wavelengths, making it perfect for all stages of plant growth from seed to harvest.
Convenient Dimming and Daisy Chain: The dimming knob and daisy chain function allow easy adjustment of the light's brightness and connection of up to 60 grow lights simultaneously, making it ideal for grow rooms, home growing, DWC, and hydroponics.
Efficient Cooling and Detachable Driver: The bar style design and aluminum heat sink promote air circulation and rapid heat dissipation, while the removable driver and 6.6-foot power cord extend the life of the grow light by reducing ambient heat in the grow space. The waterproof coating on the LED diodes ensures safe operation in wet conditions.
5-Year Warranty and Quality Assurance: Spider Farmer provides high-quality products and attentive after-sales service, including a 5-year warranty for G series grow lights and local repair centers in the USA, Canada, UK, and Germany. At its affordable price, this grow light provides excellent value and is the best option for cost-effective plant growth.