An Ultimate Guide on When to Use & Stop CO2 for Weed 
The benefits of CO2 enrichment on indoor grow operations are already widely recognized throughout the growing community. However, the best way to apply and use CO2 is often debated amongst growers.
In the following article, we'll take a closer look at how plants make use of CO2, the ideal CO2 levels for growing plants, and the perfect timing to add this supplement, especially when to use co2 in grow room and when to stop co2 during flowering. Let's move forward. 
CO2 for Weed: How Does Plant Use CO2
Plants convert carbon dioxide (CO2) during photosynthesis into sugars, which they then use for energy and to build other organic molecules. The most common type of photosynthesis in plants is called C3 photosynthesis. During this process, small reaction sites inside the plant take in raw materials and light and turn them into energy-rich blocks. One of the key ingredients in these blocks is CO2.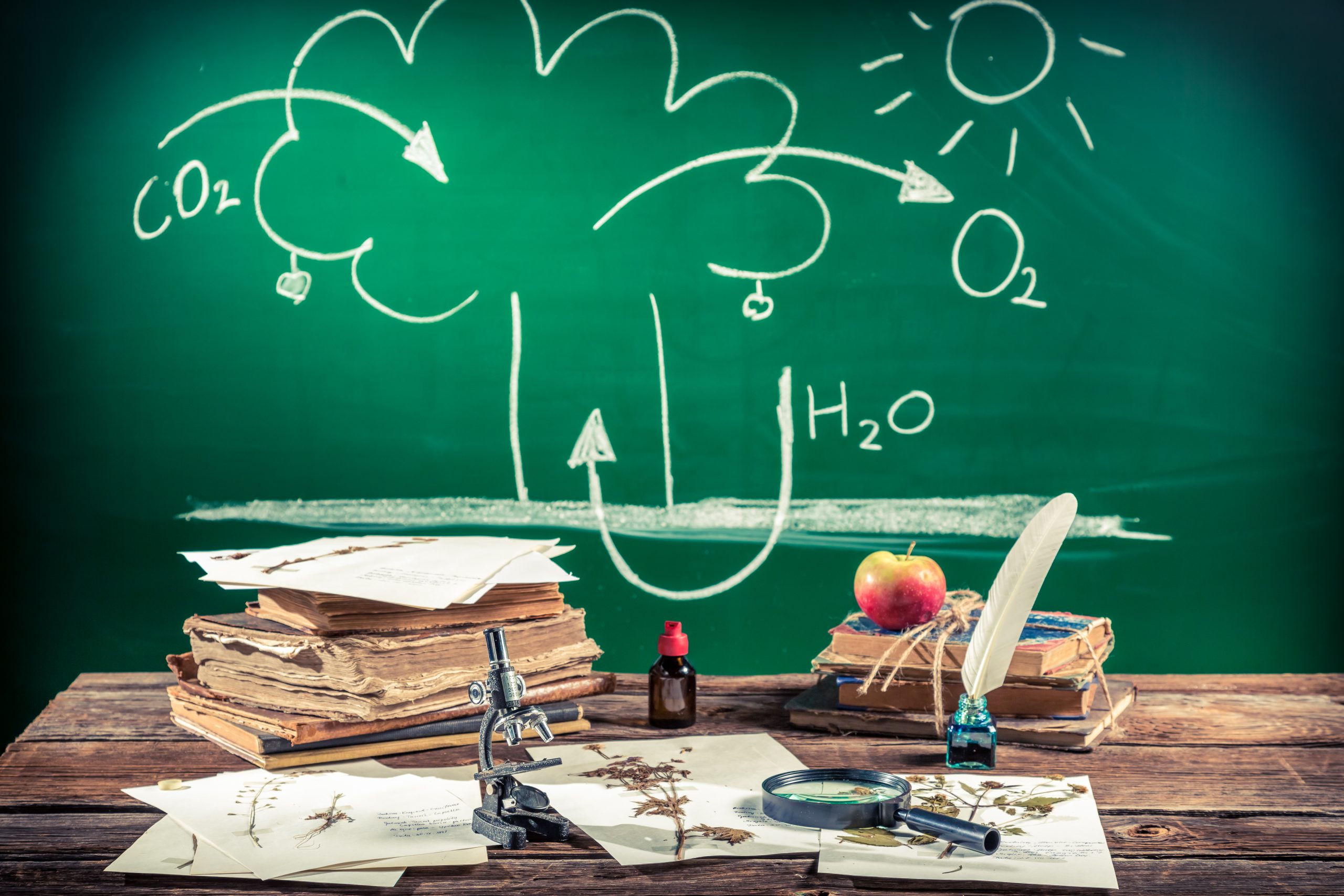 To make sure CO2 is sent efficiently throughout the plant, there's a molecule called RuBisCO that helps send CO2 molecules to where they need to go for photosynthesis. However, when a plant is under stress from high temperatures or intense light, RuBisCO can't keep up with the demand for CO2, and the plant's growth can suffer.
On the contrary, when plants successfully access ample CO2, they will be able to produce more carbohydrates through photosynthesis, which allows them to grow faster, develop more leaves and branches, and ultimately yield more fruits or flowers.
Ideal CO2 Levels for Growing Plant Indoors 
The most debated part of CO2 supplement is how much is too much for the plant and what's the right concentration. Unfortunately, depending on several factors, including the type of plant, its growth stage, and the environmental conditions, there is no certain ppm (parts per million), which is a measurement of the concentration of CO2 in growing cannabis, that works the best in all cases. 
Still, some experienced growers report that levels above 700 ppm can result in a positive and almost instant increase in photosynthetic productivity. Specific species such as tomatoes can tolerate up to approximately 2,000 ppm, and some other indoor-grown commercial plants top out at around 1,500 ppm. 
In terms of ppm for weed in different life cycles, a recommendation from most growers is to keep the CO2 for weed under 800 ppm during the vegetative phase to give a nice boost. During the flowering stage, ppm for cannabis can range from 1,200 to 1,500 but keep it below 1,500 ppm. 
Best Practice on Using CO2 for Weed
When to apply and stop CO2 plays a crucial role in achieving the optimal CO2 levels in different stages of cannabis cultivation. Although there are many variables, you can still take the general guidelines below for the best practice on CO2 for cannabis.
Regularly Monitor CO2 Levels in Grow Room 
Use a CO2 meter to monitor the CO2 levels in your grow room or grow tent to ensure they remain within the optimal range. As what's mentioned earlier, the optimal range for CO2 levels is generally between 700-1600 ppm. If anything goes below or beyond that, it's time to take action. 
Provide Adequate Air Circulation
Without smooth air circulation, the levels of CO2 in the grow room can increase to potentially harmful levels, which can negatively impact your cannabis growth. In addition, the grow room temp and humidity can become too high, therefore leading to the development of mold, mildew, or other plant diseases.
To avoid such things happening, you can use an inline fan which works by pulling air through the ducts and pushing it out of the grow space, creating a constant flow of fresh air.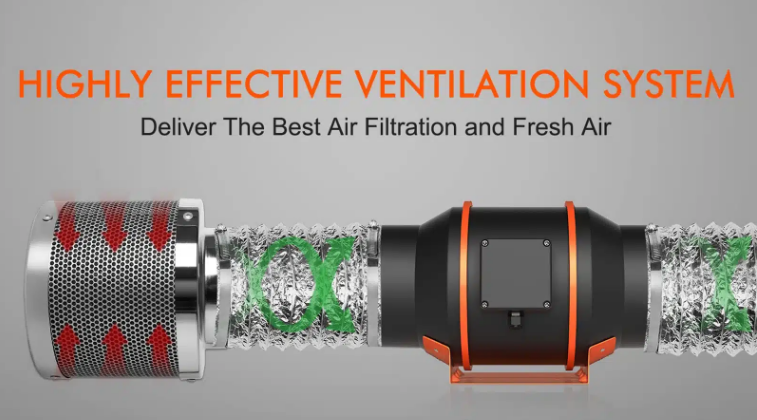 Determine the Type of CO2 Supplements 
CO2 can be obtained from various sources, such as CO2 tanks, generators, bags, and pads. 
CO2 tanks - the most popular and reliable option, especially for commercial cannabis growers. 

CO2 generators - best for commercial cannabis cultivation where high CO2 concentrations are required.

CO2 bags - suited for home growers or small rooms as temporary solutions. 
Supply Cannabis with Right CO2 Levels for Different Stages
When should you start and stop adding CO2? To make it better to manage, we'll work on this issue based on the plant life cycle. 
The seedling stage: Seedlings are able to absorb CO2 from the surrounding air, and do not require elevated CO2 levels to grow properly. So it is generally not necessary to supplement CO2 during this stage.
The vegging stage: The vegetative stage is when your plants grow stems and leaves. With an average CO2 level that is between 800 and 1200 ppm, your weed plants are stimulated to greater growth. It's suggested to use fans or other methods to distribute CO2 evenly throughout the grow space.
The flowering stage: At this stage, your indoor plants are busy producing buds, and the extra CO2 can help to enhance the photosynthesis process, contributing the plant to producing more energy and allocating it towards the growth of the buds. Therefore, the recommended ppm for weed can be increased to 1,200-1,500 ppm, much higher than that in the vegging stage.
The late flowering stage: When to stop CO2 during flowering? After the initial weeks of the flowering stage, it is recommended to stop adding CO2 as there is no evidence to suggest that additional CO2 provides any benefits during this stage. Be sure to gradually decrease the ppm for cannabis over a few days to avoid shocking the plants.
Monitor Plant Health
Although there are recommended rules of thumb for ideal CO2 levels during each stage, you should always keep an eye on the plants for any signs of stress or nutrient toxicity, as too much CO2 can be harmful to plant health. Then gently and slowly adjust the amount of CO2 supplement in your grow space. 
Ideal CO2 Levels for indoor Growing – Conclusion
Hopefully, now you have a clear idea of how and when to add CO2 to your indoor growing plans. While CO2 isn't going to be for everyone, it can be a positive and beneficial addition to any grow setup or for growers looking to achieve maximum yield and quality on their harvest. 
FAQs about When to Stop CO2 During Flowering
What should CO2 levels be in the flowering stage?
During the flowering stage of cannabis plants, the recommended CO2 level is between 1200 and 1500 parts per million (ppm). This higher level of CO2 can increase the rate of photosynthesis and the plant's overall energy production, which can lead to larger and denser buds.
Should I use CO2 during flowering?
Yes, using CO2 during flowering can be beneficial for increasing yields and improving the quality of the buds. During the flowering stage, the plants require higher levels of CO2 than during the vegetative stage, and maintaining CO2 levels between 1,200-1,500 ppm is proven to be useful. 
Does CO2 make bigger buds?
Proper usage of CO2 can contribute to bigger and denser buds during the flowering stage. Kindly keep the ppm for weed range between 1,200-1,500 ppm while making sure everything else is going on well.