10 Ways to Get Rid of the Smell of Weed in the House Quickly
Smoking weed can be an enjoyable experience for many people, but the weed smell can permeate and linger in your room or on your clothes for hours. In certain cases, you may want to maintain a discreet environment or simply eliminate the odor, so, how to get rid of the smell of weed? In this following guide, we will explore various methods and techniques to effectively eliminate the smell of weed from your surroundings. From natural remedies to practical tips, we've got you covered.
Open Windows for Fresh Air
Without investing in anything, the first thing you can try is to open the windows in your house and welcome the fresh air. Along with this, turn on a fan to vent the weed smell. 
However, if you'd like to keep it a secret from your neighbors, check the following methods to get rid of the smell of weed while keeping your space isolated. 
Mask the Smell of Weed with Air Fresheners 
Air fresheners can effectively combat various unpleasant odors and any lingering scent, including the smell of marijuana. After smoking, you can cover up the house quickly by plugging in an air freshener. 
There are different types of air fresheners in the market, including gal-based ones and plug-in air fresheners. The former can do a basic odor cover-up and the latter is more capable of continuously getting rid of the strong smell of the weed. Simply make your choice based on how bad the smell lingers in your house. 
Light up Scented Candles or Incense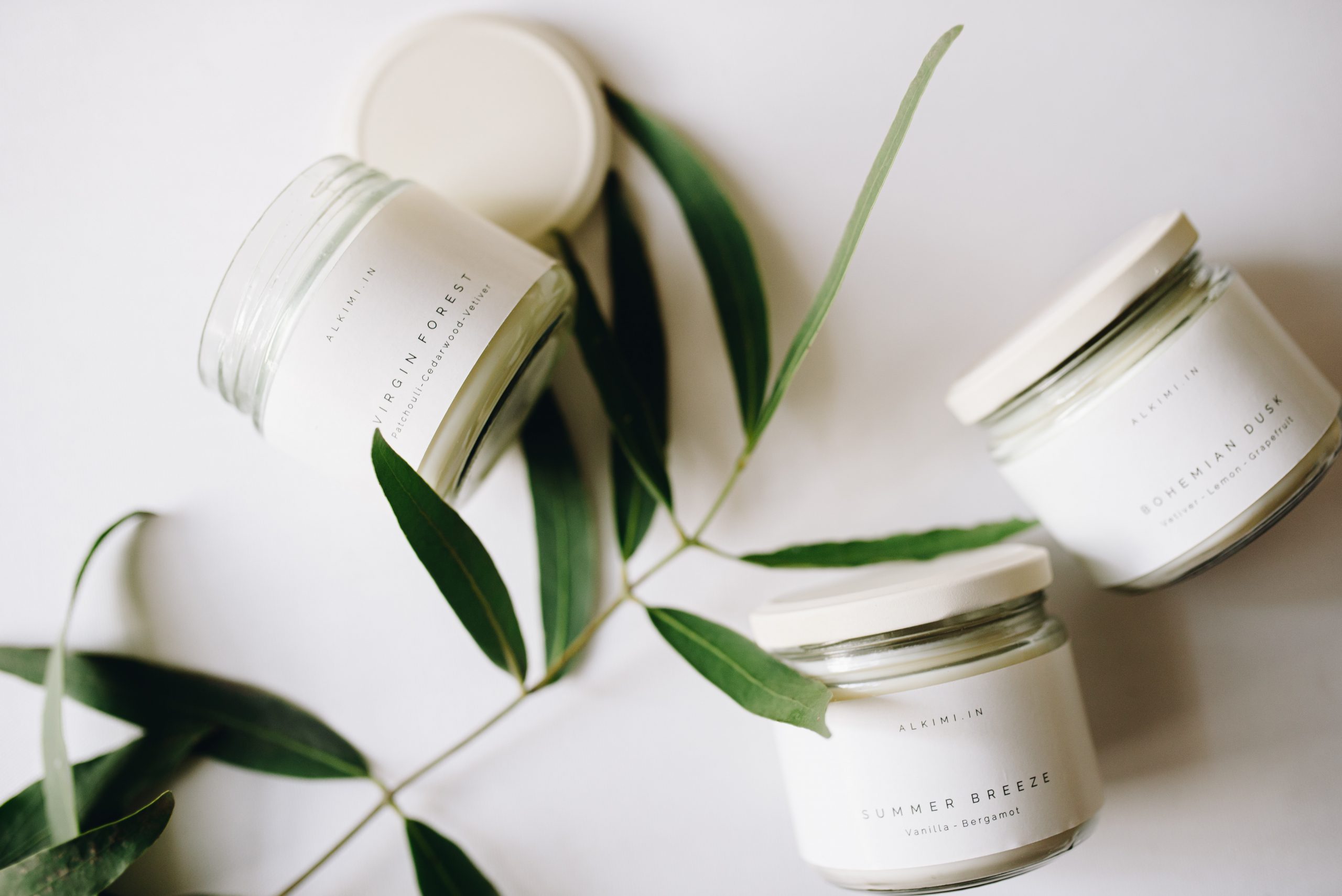 You can find a wide selection of scented candles in most supermarkets or specialty stores. Feel free to experiment with different scented candles until you discover the one that suits your preferences. Also, it may be wise to opt for a subtle and natural scent when purchasing, as using a highly fragrant candle might raise suspicions. 
Alternatively, you can go for incense to mask the air in your house. By burning incense, the air gets thick and makes it hard to tell where the odor comes from. 
Apply Essential Oils Diffusers
Using an essential oil diffuser is another effective and fire-free method to eliminate weed odors. These diffusers disperse the scent by using water to create a subtle stream of fragrance, and can typically be left running until the water is empty with an automatic shut-off feature. 
Since these natural air fresheners release small molecules of scent into the air, you may want to consider pairing a diffuser with other odor-eliminating methods for maximum effect. 
Cover up Weed Smell with Odor Remover Sprays
How to get rid of weed smell in the house? Spray odor removers can be used to spritz the air and applied to carpets and furniture to tackle stubborn smells. When selecting an odor remover, It's suggested to look for products specifically labeled as 'odor removers' or 'odor neutralizers' as these formulations are designed to truly eliminate odors rather than simply masking them. 
One more thing to mention is that you should read and follow the manufacturer's instructions before putting it into practice. Some products may come with specific warnings or restrictions regarding certain types of fabrics or carpets.
Wear Body Spray or Perfume
If you want to get rid of the smell of weed, particularly the lingering odor on your clothes, using body spray or perfume is a good option. Just like wearing perfumes in daily life, spray them on your clothes but don't be greedy. Strong scents are always irritating to others and they can make you suspicious as well.
Cook Food with Strong Aromas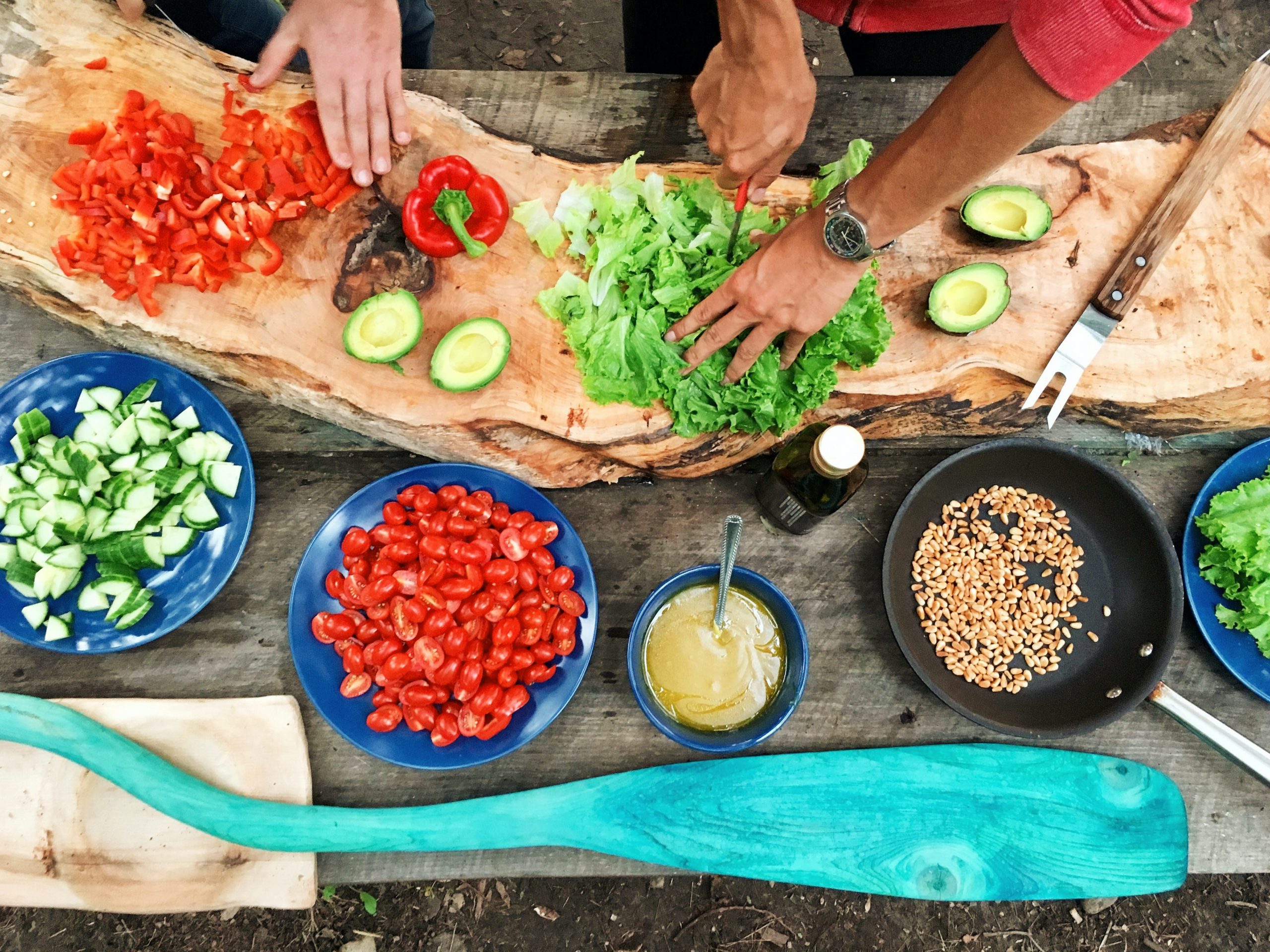 Specific foods are able to counteract the smell of marijuana effectively. The strong aroma of spicy chili, for example, carries its own distinctive scent that can overpower other odors in the room. Additionally, the smell of onion, garlic, and coffee beans can quickly dominate and mask any lingering scents.
However, the side effect is that food odor can permeate your space just as easily and thoroughly as the smell of weed. If you prefer wiping out any odors lingering in your environment, cooking is obviously not the best option. 
Spread Baking Soda
Sodium bicarbonate, commonly known as baking soda, is a widely recognized natural agent for eliminating odors. It works by absorbing and trapping unwanted smells in various locations, including the refrigerator, carpet, and many other living spaces. 
The only downside of this method is that you have to replace the soda periodically for consistent odor removal. Otherwise, the soda saturated with absorbed odors will no longer be effective. 
Refresh Your Breath
Eliminating the smell from your breath is essential after smoking marijuana. Chewing gum with a refreshing mint flavor can help mask the odor. Additionally, brushing your teeth thoroughly and following up with a mouthwash rinse can provide further freshness. 
Apply a Carbon Filter When Growing Indoor Cannabis
Assume you are growing cannabis indoors, the smell of weed can be stronger than you might have expected. How to remove the weed odor as much as possible? The key lies in the carbon filter. As the name suggests, this equipment is designed to remove impurities and odorous substances from the air effectively. 
At Spider Farmer, we offer all-in-one ventilation kits that cover your needs to get rid of the smell of weed while growing cannabis. Our carbon filter grow tent is designed to purify and filter out impurities, odorous substances, and other harmful particles and provide optimal growing conditions for your weed growth. 
The Spider Farmer Inline fan & carbon filters effectively remove unwanted odors, ideal for use in grow tents or enclosed grow areas. The Carbon Filters purify and filter out molds, spores, dust, pollen, odors, and other harmful particles.
Extensive Reading: Why Weed Smell Lingers
The major contributors to the weed smell are terpenes, organic compounds found in the cannabis plant. While different cannabis strains may have distinct odors, all of them contain terpenes that are responsible for the strong aroma. 
When you burn marijuana, smoke is released, and this smoke acts as an effective carrier of odors, including terpenes that are able to leave behind stubborn residue that causes a lingering smell. Therefore, the potent odor emitted by cannabis can permeate various surfaces such as clothes, furniture, and carpets, making it challenging to eliminate.
Verdict on Getting Rid of Weed Smell 
Whether it's through the use of cover-up products, odor removers, or cooking with aromatic ingredients, there are various effective methods to combat and eliminate the unpleasant smell of weed. For personal growers, incorporating carbon filters can play a crucial role in removing odors from the air. By implementing these methods, how to get rid of the smell of weed becomes easier than ever. 
FAQs about How to Get Rid of the Smell of Weed 
What helps get the smell of weed out?
Methods such as opening windows in exchange for fresh air, using air fresheners, scented candles, and incense, and even cooking with aromatic ingredients can help eliminate the smell of weed.
How long does the smell of weed last in a room?
The average lasting time is around 3-5 hours. However, the duration can vary due to multiple factors. For more accurate info, you can refer to this post: How Long Does the Smell of Weed Last in A Room
Does deodorant get rid of the smell of weed?
While deodorant can help mask body odor to some extent, it may not be powerful enough to completely eliminate the smell of weed. Other odor control methods mentioned earlier may be more suitable for addressing the specific smell of marijuana.